Image: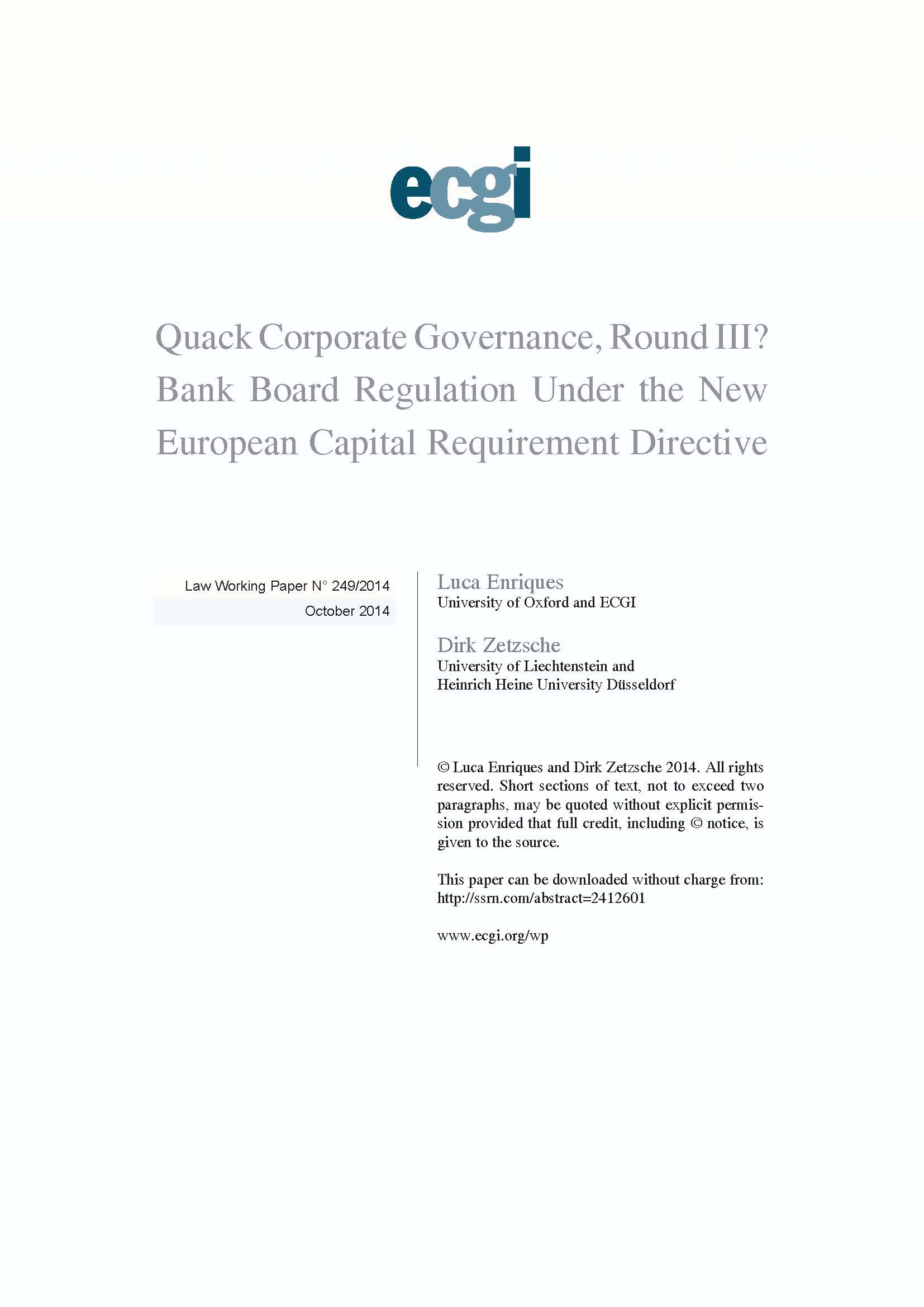 Quack Corporate Governance, Round III? Bank Board Regulation Under the New European Capital Requirement Directive
Keywords
Corporate governance •
Post-crisis reforms •
banking regulation •
Bank boards •
CRD IV •
CEO duality •
Limits on directorships •
Board diversity •
Induction and Training •
Boards? Self-Evaluation
After a crisis, broad-sweeping reforms are enacted to restore trust. With the 2013 Fourth Capital Requirements Directive (CRD IV), the European Union has engaged in an ambitious overhaul of banking regulation following the Great Financial Crisis. Part of it tackles the perceived failings of banks? governance. We focus on various provisions that aim to reshape bank boards?
composition, functioning, and liabilities, and argue that they are unlikely to improve bank boards? effectiveness and to prevent excessive risk-taking. All in all, these rules may well negatively affect EU banks? governance. We conclude that European policymakers and supervisors should avoid using a heavy hand, respectively when issuing rules implementing CRD IV provisions on bank boards and when enforcing them.