Image: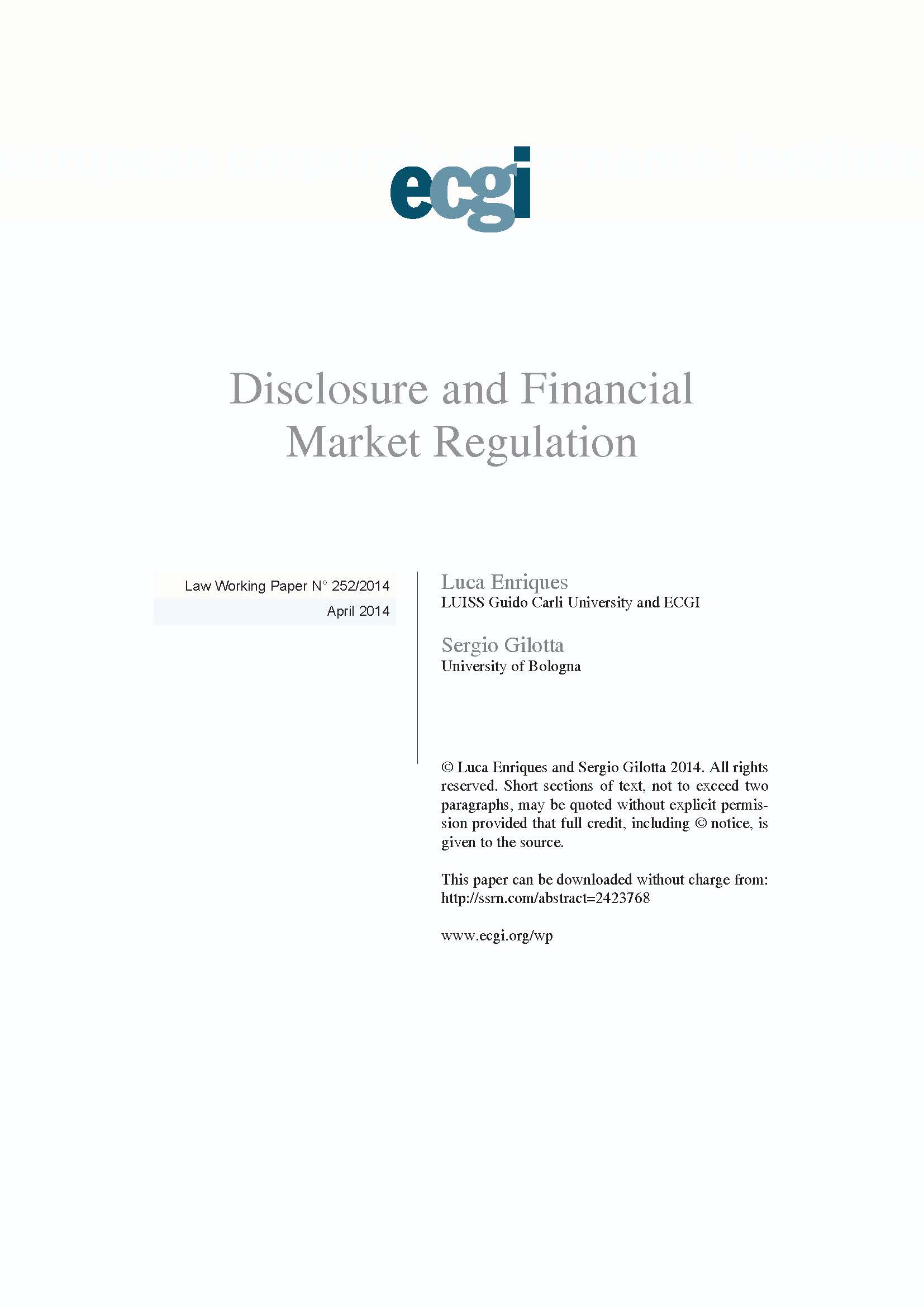 Disclosure and Financial Market Regulation
Keywords
capital markets •
mandatory disclosure •
selective disclosure •
on-going disclosure •
securities regulation •
therapeutic disclosure •
investor protection •
price accuracy
This is a draft chapter for a forthcoming volume, The Oxford Handbook on Financial Regulation, edited by Eilís Ferran, Niamh Moloney, and Jennifer Payne, (Oxford University Press). It provides an overview of the role of mandatory disclosure in financial markets.
Focusing mainly on issuer disclosure, we discuss the various goals that academics and policymakers associate to disclosure-based regulatory techniques and the rationales in support of mandatory, as opposed to voluntary, disclosure. We highlight the limits of disclosure as a regulatory technique and the costs ? both direct and indirect ? it involves. We conclude by addressing a few selected issues that, in our view, are particularly representative of the challenges that today?s policymakers face in the area of mandatory disclosure.