Image: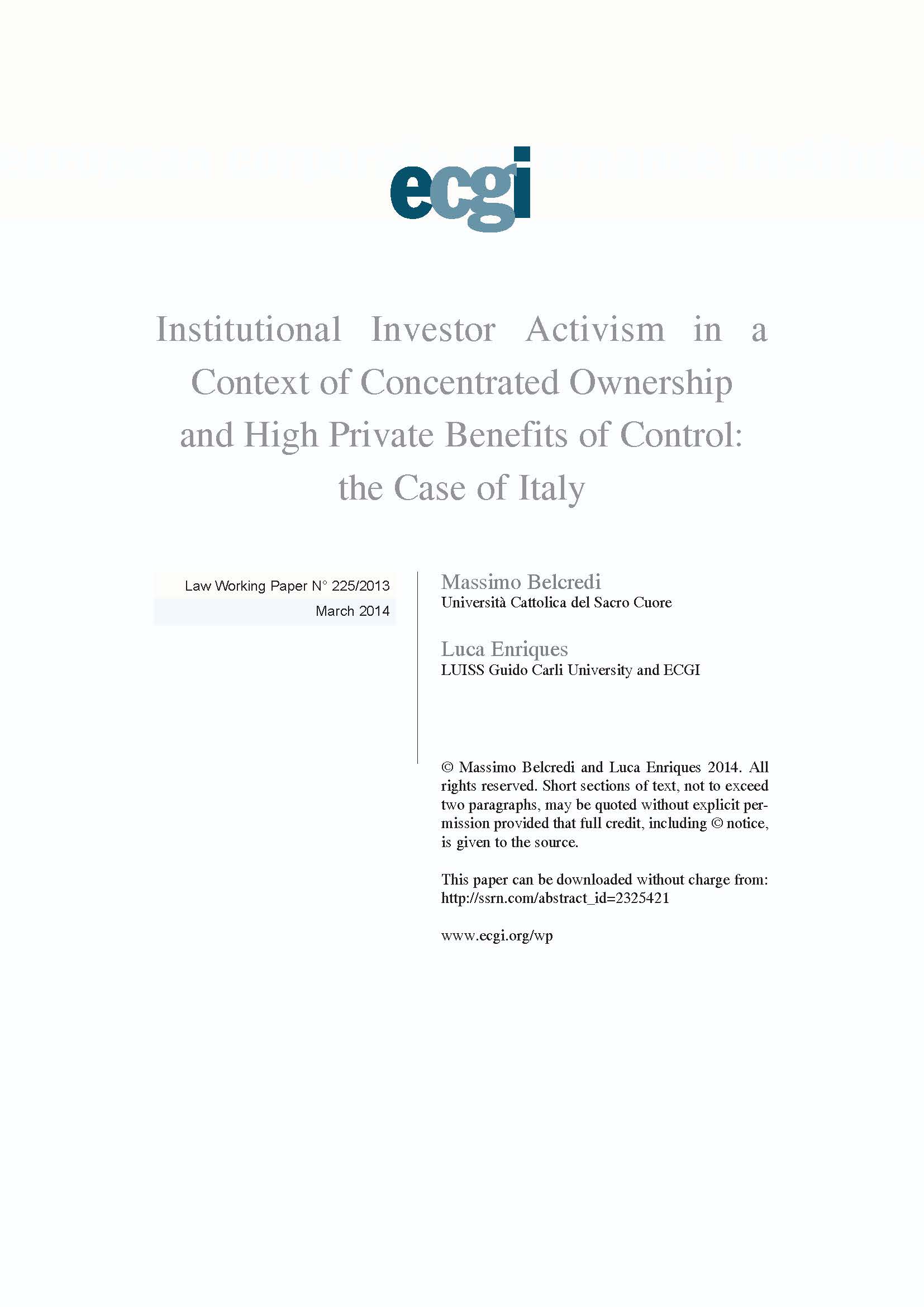 Institutional Investor Activism in a Context of Concentrated Ownership and High Private Benefits of Control: the Case of Italy
Keywords
shareholder activism •
institutional investors •
Hedge Funds •
Corporate governance •
concentrated ownership •
private benefits of control •
General meeting
This is a draft chapter for a forthcoming volume, The Research Handbook on Shareholder Power, edited by Randall Thomas and Jennifer Hill (Cheltenham:Edgar Elgar).
This chapter describes the experience with activist institutional investors in an apparently unfavorable corporate environment (Italy), commonly depicted as one of concentrated ownership, notoriously inadequate legal protection for minority shareholders and an apparent disregard for their interests by controlling shareholders. We document a non-negligible volume of ?core? active institutional investment, together with some idiosyncratic forms of activism (the appointment of ?minority? directors on the boards of Italian listed companies). We attempt to evaluate whether what we see is genuine shareholder-value oriented activism or a strategy to engage in a privileged relationship with controlling shareholders, in order to share in private benefits of control extraction. We find no sufficient evidence to support a ?dark side? view of shareholder activism, at least as a general explanation. Instead, we provide recent anecdotal evidence of initiatives effectively aimed to curb the extraction of private benefits by dominant shareholders.