Image: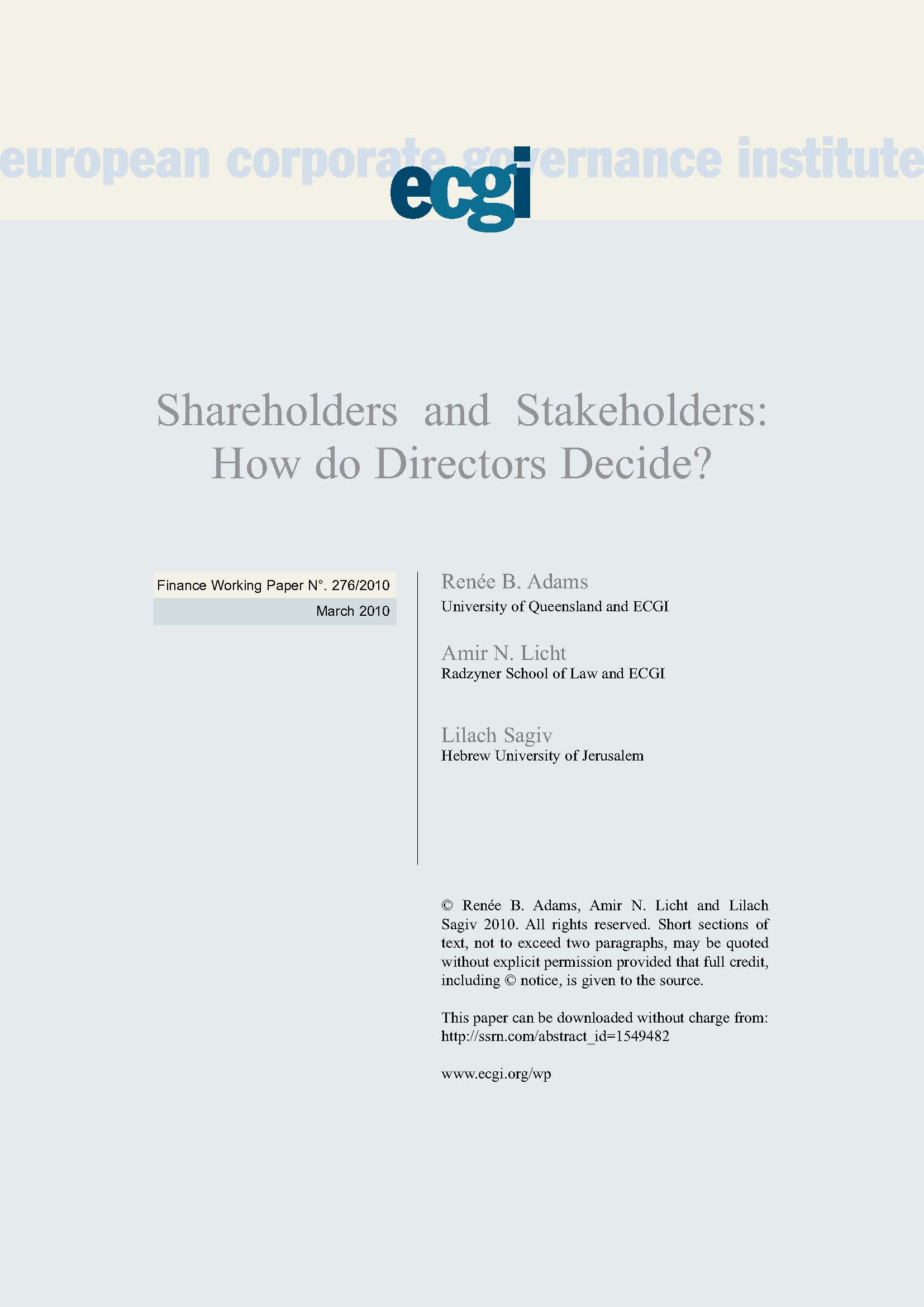 Shareholders and Stakeholders: How do Directors Decide?
Keywords
Corporate governance •
shareholderism •
Stakeholders •
values
This study investigates how directors make decisions that involve shareholders and other stakeholders. Using vignettes derived from seminal court cases, we construct an index of directors' shareholderism as a general orientation on this issue.
In a survey of the entire population of directors and CEOs in public corporations in one country, we find that directors' personal values and roles play an important part in their decisions. Directors and CEOs are more pro-shareholder the more they endorse entrepreneurial values - specifically, higher achievement, power, and self-direction values and lower universalism values. While employee representative directors exhibit a lower baseline level of shareholder orientation, they nonetheless often side with shareholders.
Published in
Published in:
Publication Title:
Strategic Management Journal