Image: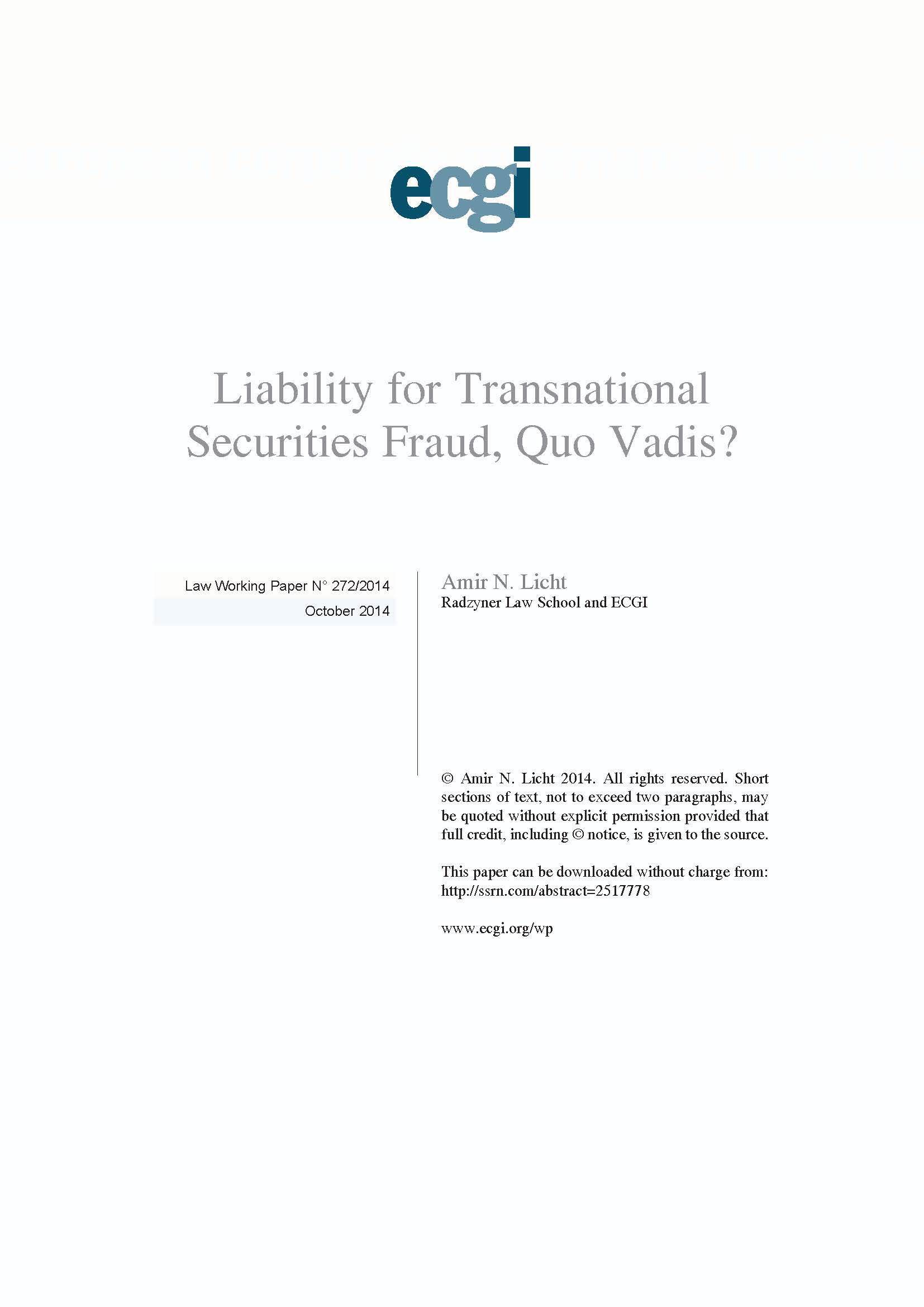 Liability for Transnational Securities Fraud, Quo Vadis?
Keywords
securities fraud •
civil liability •
class actions •
Bonding •
Corporate governance
This Chapter evaluates the state of affairs with regard to liability for transnational securities fraud in the post-Morrison era, to find that it is in a state of flux. Indeed, the U.S. Supreme Court?s decision in Morrison has relatively little to do with this situation beyond helping to expose the severe limitations from which civil liability for securities fraud already suffers. The U.S.
liability regime as it is currently designed may be ineffectual in deterring securities fraud and in supporting good corporate governance through legal bonding. In contrast, public enforcement emerges as a potent institution in this regard in various countries around the world, although its effectiveness hinges on informal institutional prerequisites.