Image: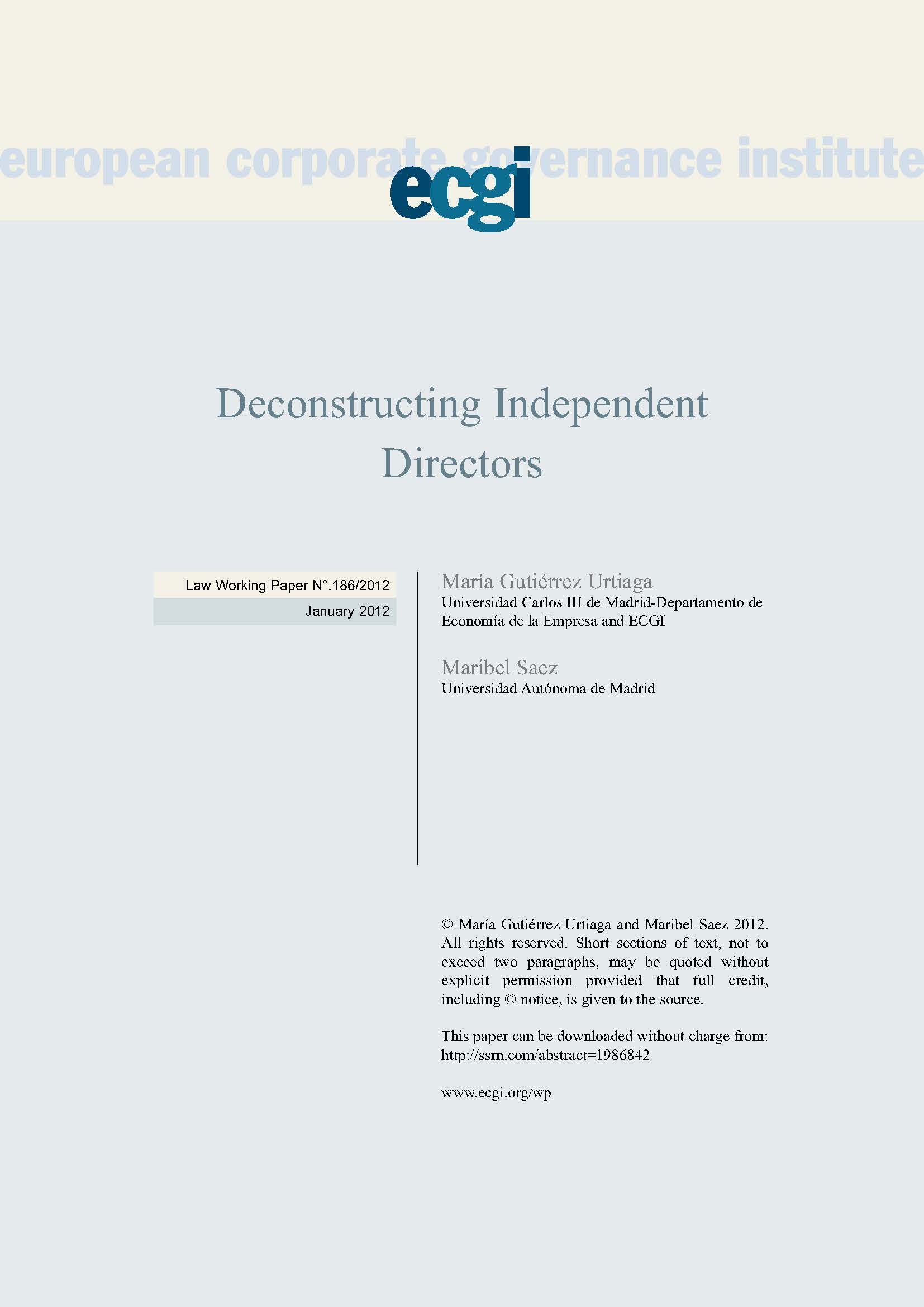 Deconstructing Independent Directors
Keywords
Independent Directors •
board of directors •
concentrated ownership •
monitoring •
corporate law
In this paper we argue that boards of directors lack the mandate, the incentives and the ability to control insiders, especially in jurisdictions where the main agency problem arises between controlling and minority shareholders.
We analyze the problems that render independents an inefficient monitoring device for companies with concentrated ownership structures and conclude that the current focus of the regulators and codes of best practice on empowering independents is ineffective and companies would be better off choosing their board members at liberty. Nevertheless, we also present two different proposals for reform: independents as gatekeepers for the regulator and independents as surrogates of the minority. Both proposals are based on the idea that if independent directors are expected to monitor controlling shareholders their most important characteristic should be accountability rather than mere independence.