Image: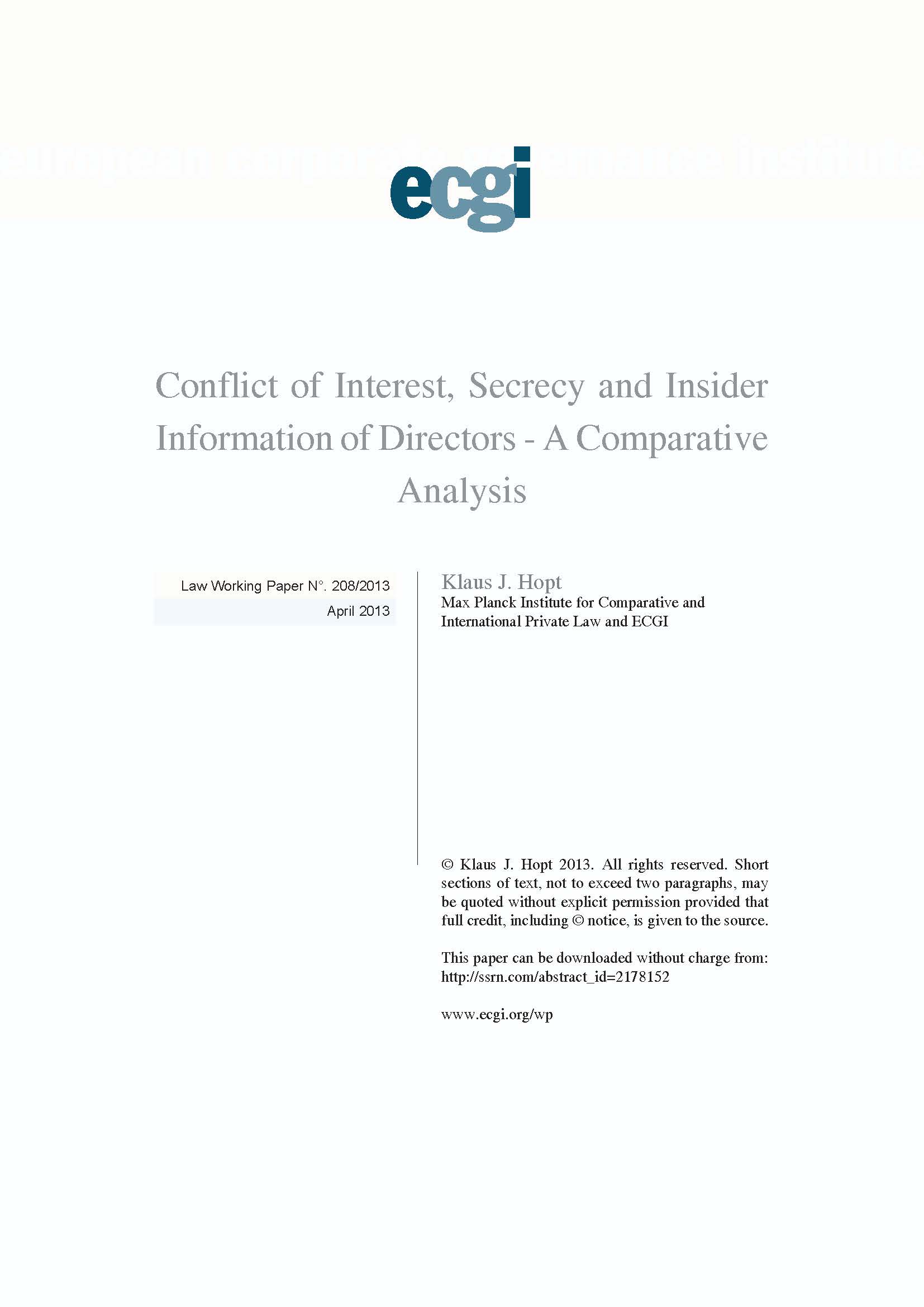 Conflict of Interest, Secrecy and Insider Information of Directors - A Comparative Analysis
Keywords
Duty of loyalty of corporate directors •
Conflict of interest •
self-dealing •
competing with the company •
corporate opportunities •
secrecy •
inside information •
prevention techniques and remedies •
enforcement
The duty of loyalty is highly developed in Anglo-American countries, while in continental European countries it has only received more hesitant attention. Yet more recently there are tendencies to more convergence.
They stem from company law scholarship, but also from more institutionally driven developments such as the independent director movement, the corporate governance codes, to a certain degree also the harmonization efforts of the European Commission and the general influence of US American law on European company law and practices. This article concentrates on conflict of interest, secrecy and insider information of corporate directors in a functional and comparative way. The main concepts are loans and credit to directors, self-dealing, competition with the company, corporate opportunities, wrongful profiting from position and remuneration. Prevention techniques, remedies and enforcement are also in the focus. The main jurisdictions dealt with are the European Union, Austria, France, Germany, Switzerland and the UK, but references to other countries are made where appropriate.